The Discovery 🔗
'King of the Leads', reads Mr. Ekim Kaya's Quora bio. An ambitious entrepreneur, Mr. Kaya was introduced to the magic of Rytr back in September 2021. "I'd heard a lot of AI writing tools but wasn't sure if getting one would do me or my work any good.
Entrepreneurs are ALWAYS expected to multitask but things can often get overwhelming, especially when you're constantly juggling with the thoughts of presenting the world with bigger and better things. Nevertheless, I happily got my virtual friend for my 'answering' sprees."
Hair Transplant 🔗
"My hair transplant journey definitely tops the list of things that I am most enthusiastic & proud of. The entire process not only gifted me with beautiful locks but also directed my zeal & passion towards helping others who wish to have a glorious mane (like mine ;) ).
Been someone who'd journeyed through the doubts, anxieties, happiness and other emotions that surround a hair transplant treatment, I feel responsible to share and encourage others to be a part of something similar".
On Sharing His Story 🔗
Irrespective of extensive research and personal experiences, there are times when Kaya feels at a loss for words. "There is so much knowledge to impart, so many experiences to narrate but sadly, so little time." Kaya continues, "I manage my own website around hair transplant which attracts viewers from the USA. While having your own website is an absolute necessity to build a presence, it's never enough. You need at least 1 social media platform to boost yourself & your cause and Quora seemed just the perfect fit.
I mean, I believed that people might get bored of looking at just before-after pictures and would need something in depth. Quora turned out to be an ideal space for me to actually reach out to people with the same doubts I had a couple of years ago."

Kaya began leveraging his own journey into most of his Quora Answers. While it took his profile and answers some time to come at the front, gradually he became one of the most viewed writers of Quora, especially in the 'hair transplant' domain.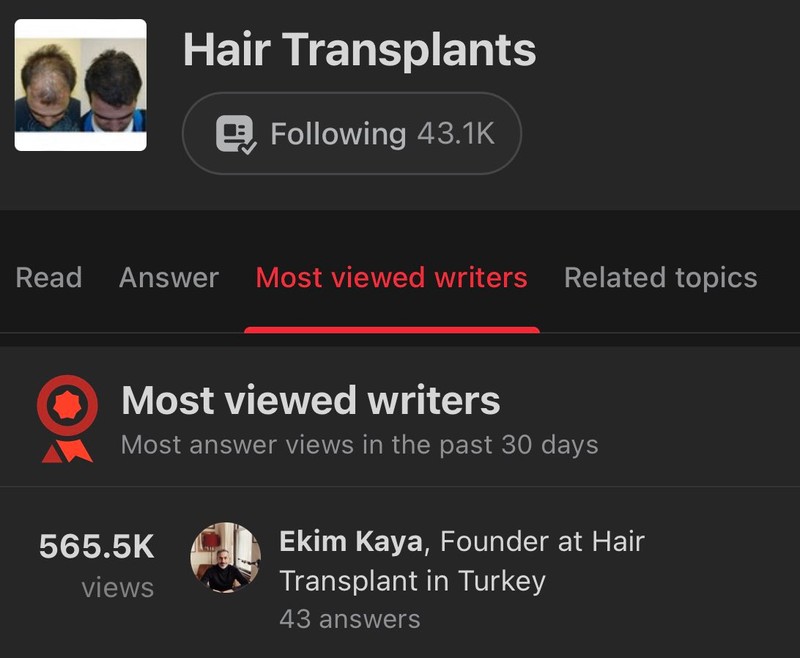 Ryting His Experiences 🔗
"Narrating your journey to someone is easy, but when you have to put it in limited and the 'right' words, things can get overwhelming. I wasn't sure of Rytr when I purchased its premium license. All I did was 'hope' for it to help me with my Quora answers so I can be as clean as I can with my answers and boy did it work.
This magical AI not only helped me in fine-tuning my responses but also incorporated necessary keywords. Be it your website or Quora, your content is as good as invisible if it's not in sync with SEO and with Rytr, that's always the last of my worries these days."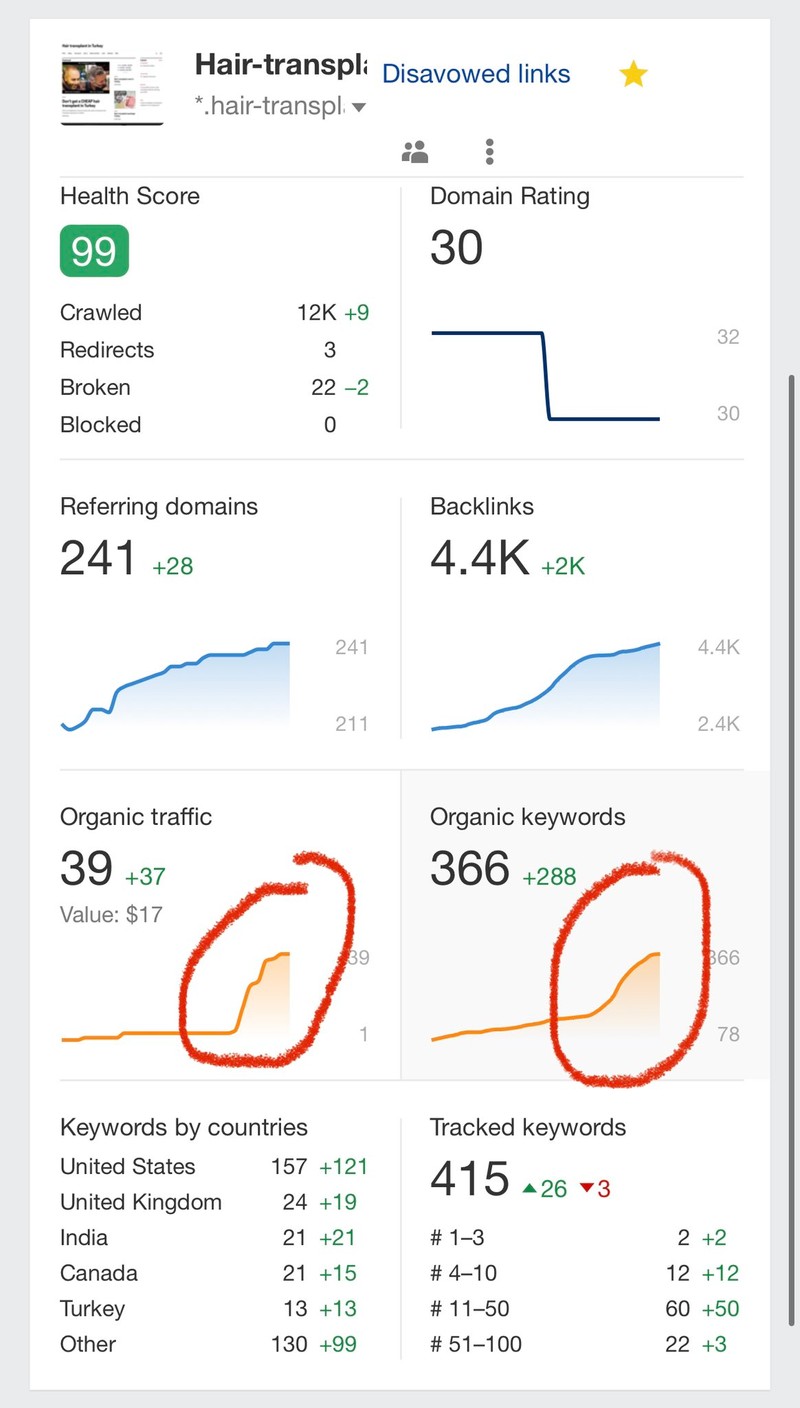 Throwing in money for paid ads might be one of the easiest things to do, however, nothing beats the happiness and satisfaction of organically building your brand from the ground up.
Kaya shares that these days, checking out his website's and Quora's analytics has become one of the favourite parts of his day. All the upward numbers keep motivating him to grow more (pun intended) and of course, Rytr more!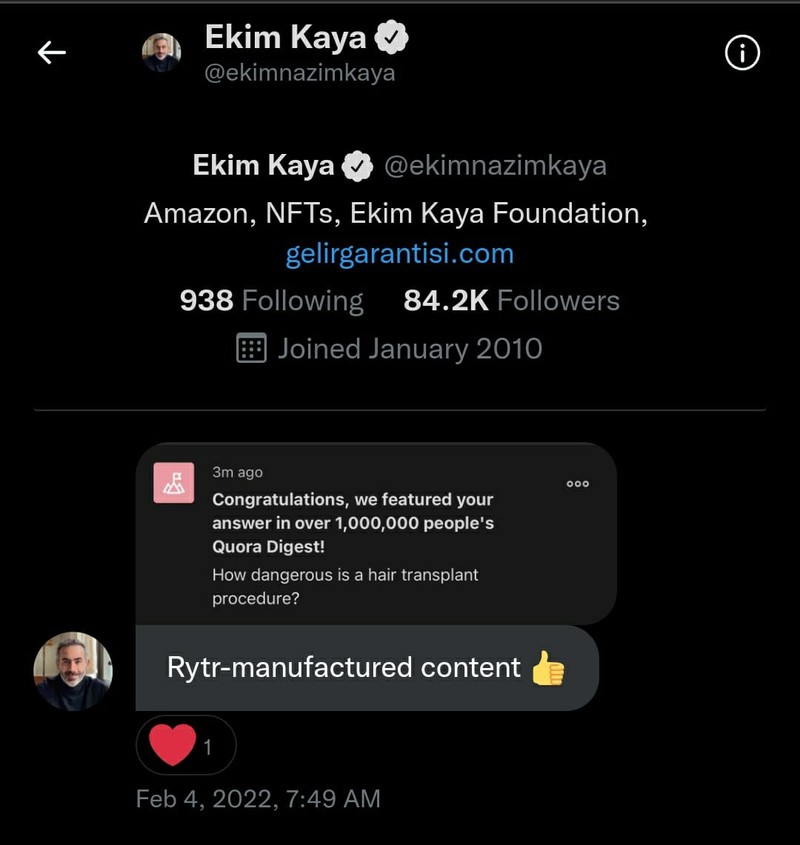 Oh by the way, don't forget to check out his amazing insights and answers:  Ekim Kaya - Quora