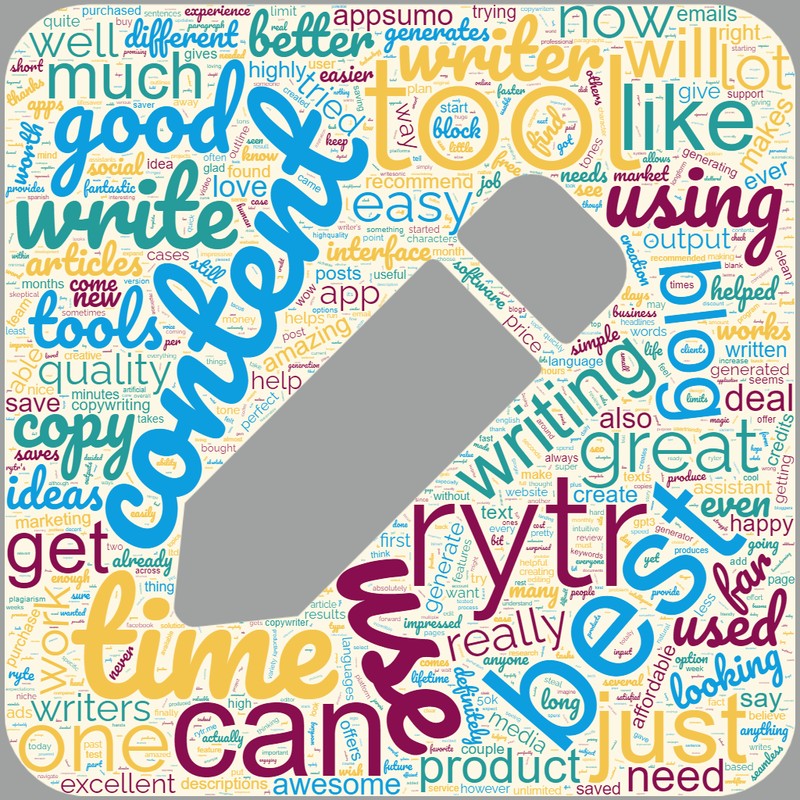 Thousands of Rytr fans love Rytr for many reasons! This article identifies 13
popular reasons why raving Rytr fans have turned to this artificial intelligence
(AI) writer, based on analysing 50+ pages of review data from Trustpilot, G2
and AppSumo.
Rytr fans have spoken. Quite simply, this is what they have said the most:
"Rytr is the best content writing tool because it saves time, is easy to use
and produces high-quality output."
By now, you most likely know that Rytr is an AI writer that generates content
automatically. For example, Rytr helps you to develop content, ideas and outlines for blog posts, articles, emails, advertisements, interview questions, job descriptions, landing pages, websites, product descriptions, profile bios, song lyrics and much more.
You can read about Rytr's features on the homepage, and be sure to check out the
It's hard to believe that Rytr only went live in April 2021 and is already fast
approaching one million users! This article helps to explain what has led to this
massive success from the users' perspective.
Before we delve into 13 popular reasons why the Rytr tribe loves Rytr, let's first
explore what problems they were trying to solve.
What Problems Do Rytr Fans Seek To Solve? 🔗
The number of problems Rytr users sought to solve by using an AI writer is overwhelming, which justifies inventing Rytr to solve these problems.
Here's a brief list of some of the problems that Rytr users were experiencing before using Rytr and were seeking for Rytr to solve:
Scared of writing content
Not a content writer
Writing is time-consuming 
Need to speed up searching for and developing interesting themes
Creative writer's block
Stuck for new ideas for content
Time management and productivity issues
Difficulties writing headlines for blog posts and emails 
Writing compelling ads with appealing content and headlines
Spending money on hiring a copywriter
Lack of know-how to structure content or appropriate tone
Language barriers and issues
The above problems are only the tip of the iceberg that Rytr users wanted Rytr to help them solve, and boy did Rytr deliver!
Let's now dive into 13 popular reasons why the Rytr tribe loves Rytr.
1. Saves Time 🔗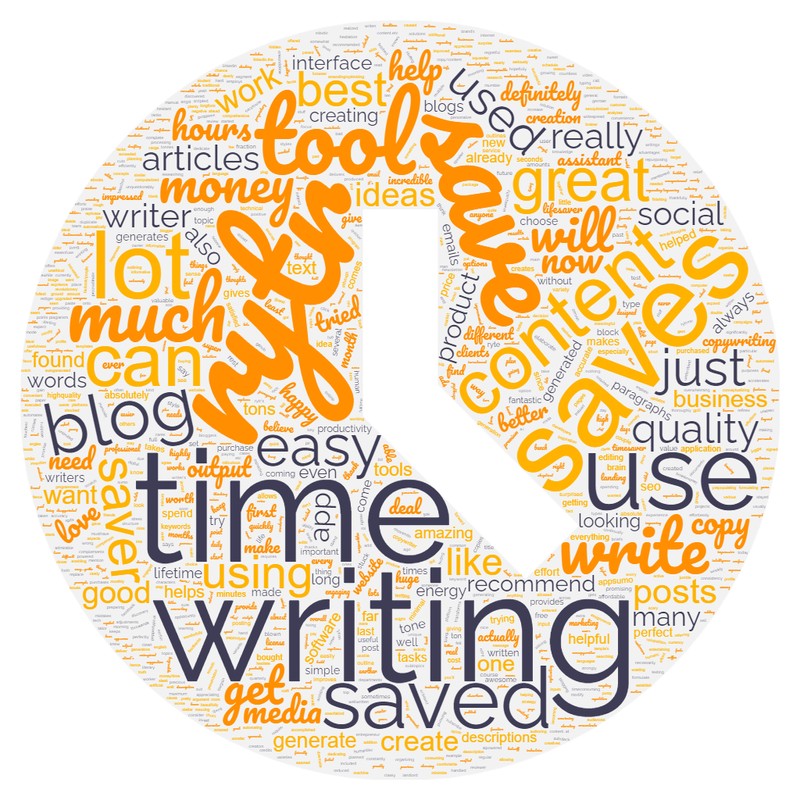 As simple as this sounds, saving time is the most popular reason and benefit that Rytr users are experiencing by using Rytr. 
"I've been doing a lot of writing for my business, and Rytr has been such a lifesaver and has saved me ridiculous amounts of time."
Writing content, what once took hours now only takes minutes and even seconds. Rytr users say they can write reviews in seconds and save many hours by using Rytr to find topics for blog posts and to write articles and descriptions.
Users particularly love Rytr's use cases and templates. By saving time, Rytr has allowed them to juggle many other responsibilities and now have time for more important things in life. An overwhelming number of Rytr users have reported that Rytr is an incredible time-saver.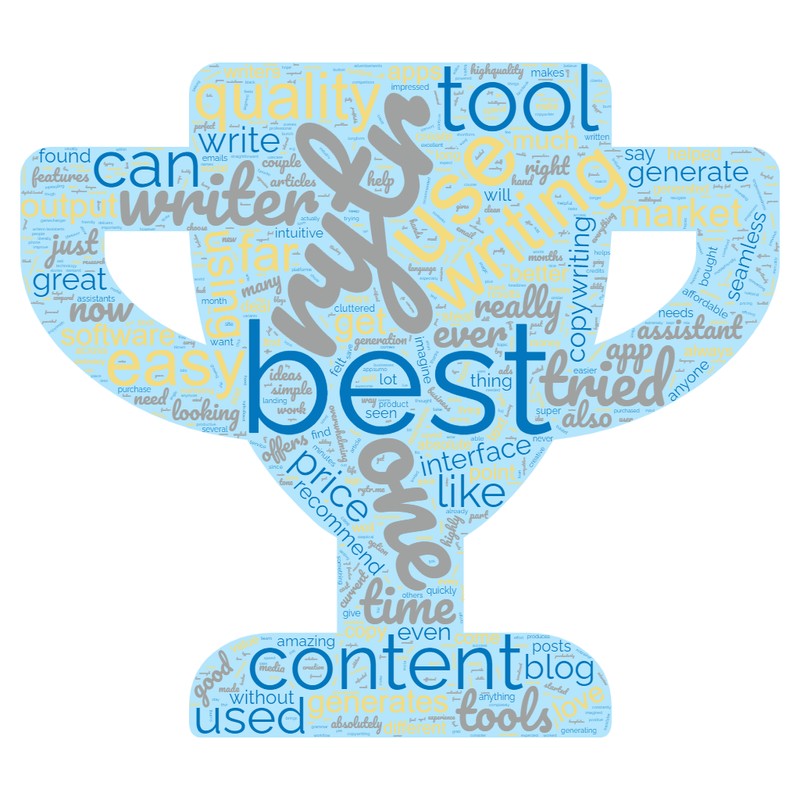 Fans have described Rytr as excellent, great, impressive, really good, amazing, and the best.
The Rytr tribe overwhelming support that Rytr is the best AI writing tool because it writes like humans and generates content effortlessly that is engaging and meaningful, plus a thousand more reasons.
Rytr users have compared Rytr with several other AI writing tools and chose Rytr. They said it works better than the rest by a long shot, produces natural-sounding content, and is much easier to use than the competition.
"Other tools output mumble jumble that doesn't always make sense."
"All the other AI writing apps that I've tried felt cluttered & overwhelming."
There are hundreds of reviews identifying Rytr as the best AI writing tool. Check out the Comparisons between Rytr and other AI writing tools.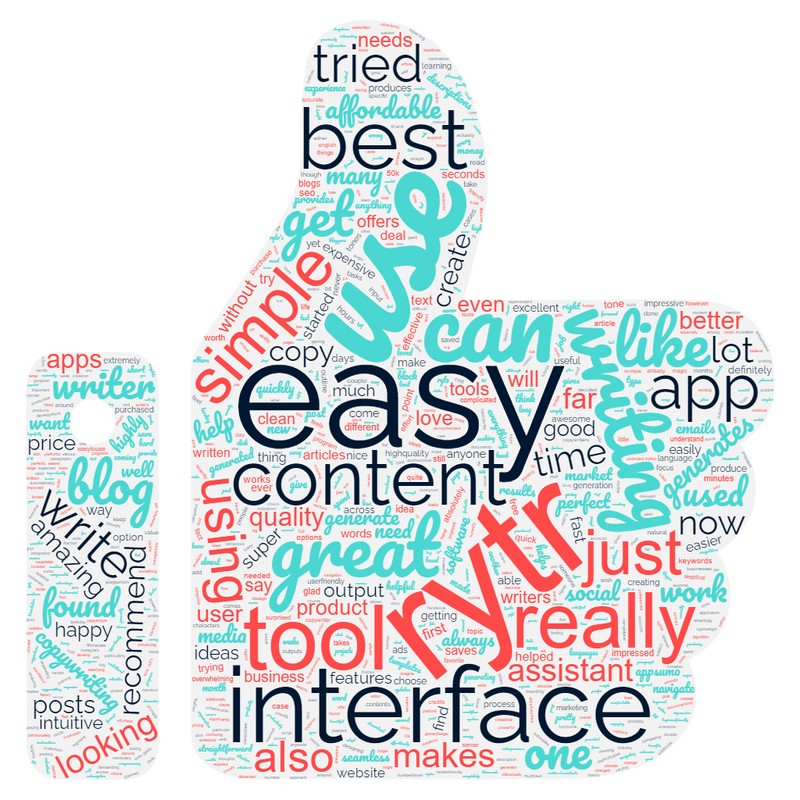 The Rytr tribe collectively agree that Rytr is a very easy and simple AI writing tool to use.
Many use Rytr to create content for their business, blog, or online store in just a few seconds. By simply typing a word, sentence, or paragraph, Rytr will transform it into amazing content for you. Some regard Rytr's ease of use and simplicity as the best part about Rytr. They also love how it's entirely mobile-friendly for generating content on their phone!
I also found another 500 examples of why Rytr users report that Rytr is an easy and straightforward AI writing tool, and this was only from a sample of the review data! Case closed: Rytr is very easy and simple to use!
4. Perfect Blog Writing Tool 🔗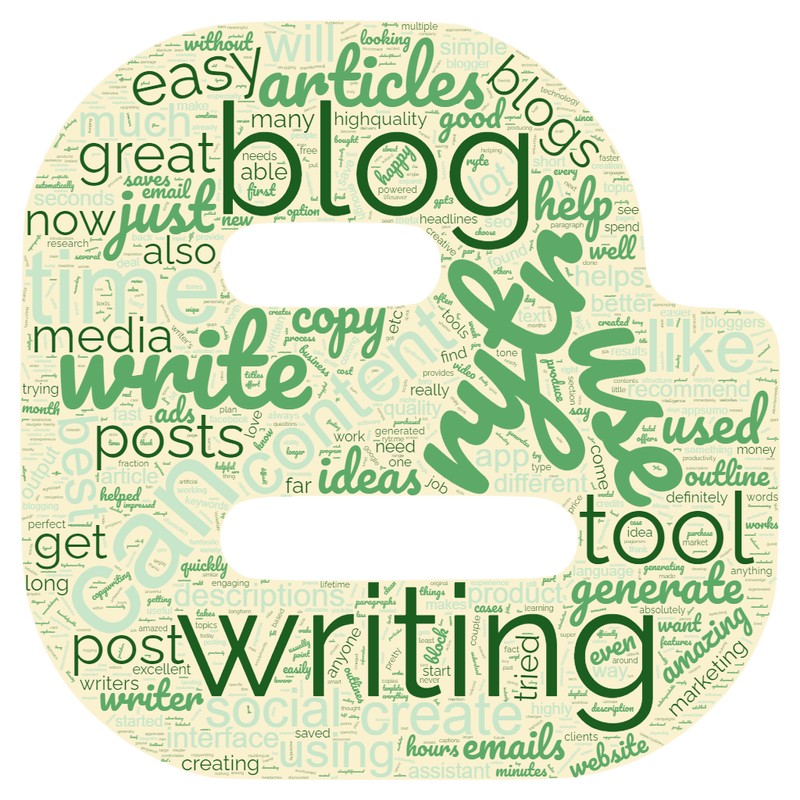 Search on Google, "Why is a blog important", and you'll see 12.5 billion results! Why? Because a company's blog is a revenue-generating machine. 
Therefore, it's no surprise that the Rytr tribe use Rytr to write blog posts. Users report that Rytr has made it ten times easier to write blog posts and also use it to refresh their blog with unique and memorable content.
Rytr's blog ideas, blog outlines, and blog content generation features are what Rytr users love the most. They also love using its different writing tones, including formal, funny, passionate, urgent, joyful, critical, convincing, and more.
"If you need some help writing your blogs of posts, Rytr will be your best buddy for doing so. No brainer!".
Rytr users state that Rytr has helped them write the best and richest blog content they could have ever imagined!
5. High-Quality Content Generation 🔗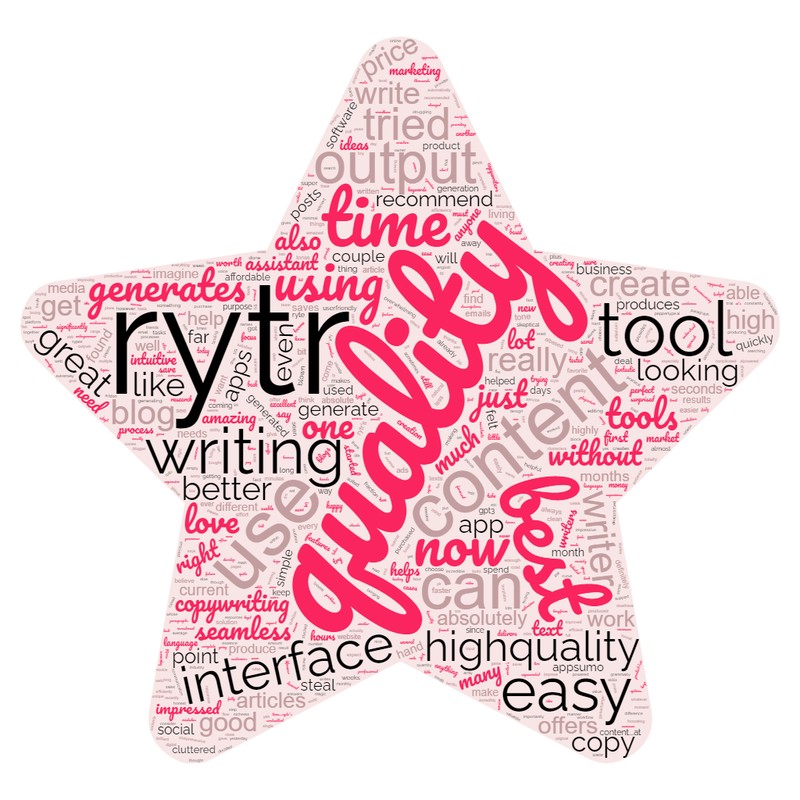 Both amateur writers and professional writers sought an AI writing tool that produces high-quality content, and to their delight, Rytr has delivered!
The Rytr tribe are amazed about Rytr's ability to generate high-quality content.
One of the main reasons users selected Rytr over other AI writing tools is output quality.
"I'm a content marketer, and I'm always looking for the best tool to generate quality content. The thing I like about Rytr is that it generates the best output among other tools in the market."
With the ability to generate high-quality content requiring minimal intervention, it's no wonder that Rytr is a time-saving AI writing tool! 
6. Simple, Clean, Seamless & Intuitive Interface 🔗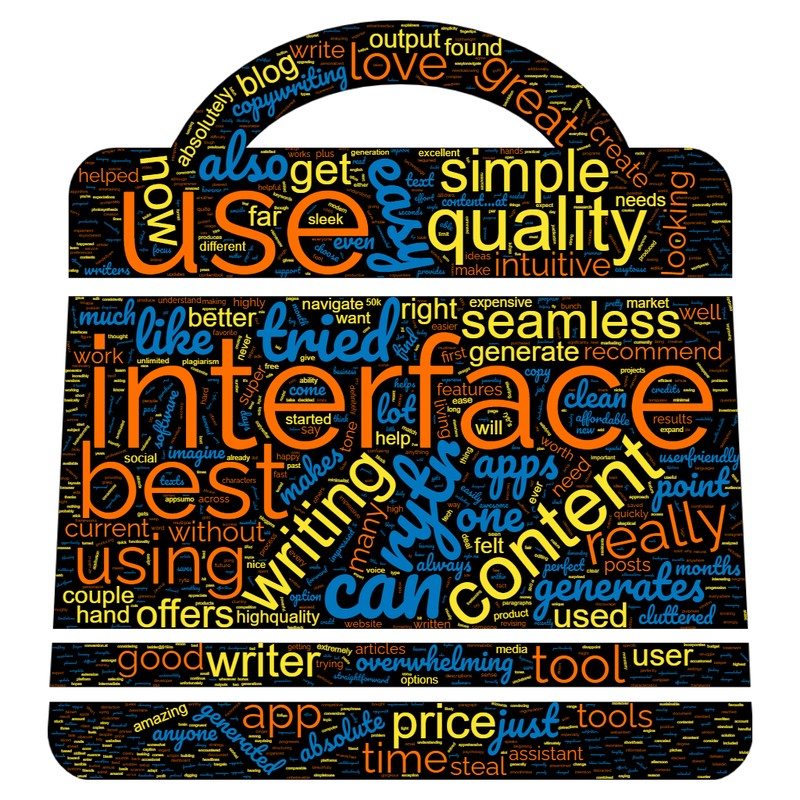 So, what is Rytr like to use? User experience for AI writing tools is essential and requires getting the user interface design right! Well, Rytr has nailed it! 
Rytr fans report that its interface is simple, clean, practical, seamless, and intuitive.
Rytr users have found Rytr's interface sleek, classy, modern, easy to understand, easy to use, designed to make writing even more manageable, and is not overloaded with needless and redundant options.
"For someone like me who has written for years, I find myself drawn to Rytr's user interface more than any other AI content generator."
Rytr's interface is perfect for people who want to publish more work but don't have the time. You can also use it on any browser!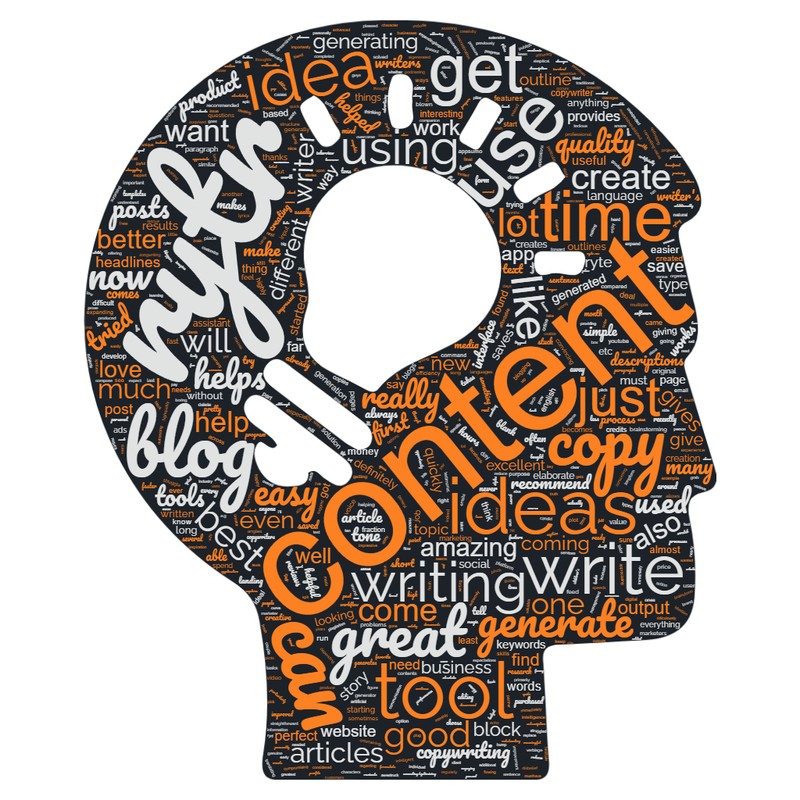 Are you stuck on ideas? Rytr users aren't. They found that you can never run out of ideas with a tool like this!
Rytr generates new ideas and helps users with idea generation.
Rytr helps its users to become better writers and better at generating ideas for content and content strategies for blog posts, ads, emails, blog titles, product descriptions, reviews and more.
"Before, I was always in writing limbo, but now, the stream of ideas keeps coming in and translating into results both personal and financial as well! Highly recommended!"
Rytr's assistance with idea generation has helped users considerably, solving one of their most significant challenges and is considered a beneficial and inspirational feature.
8. Perfect & Powerful AI Writing Assistant 🔗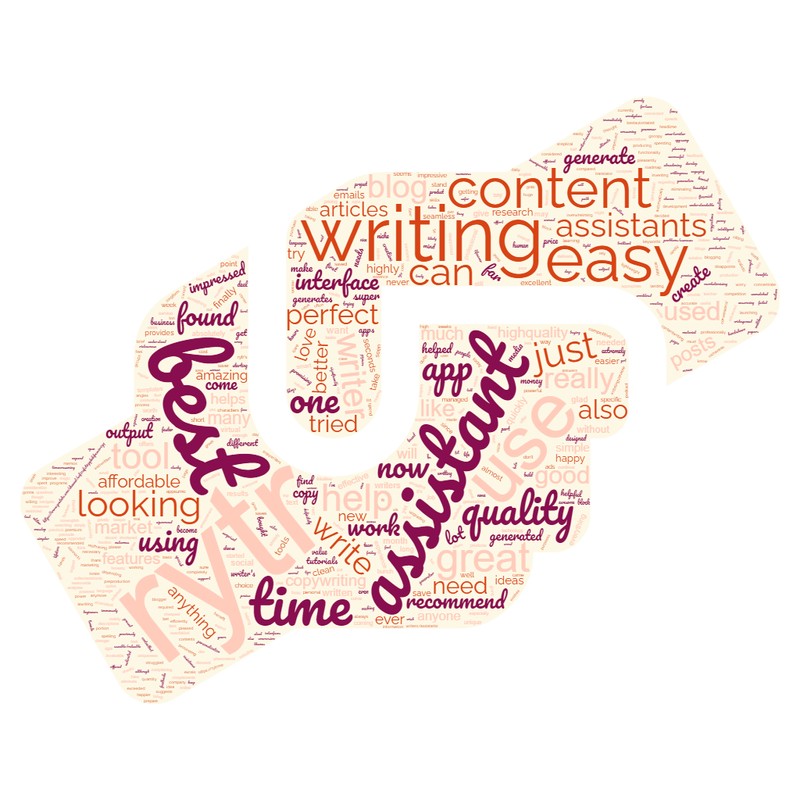 If you're looking for a writing assistant, look no further – Rytr users consider Rytr a perfect and powerful AI writing assistant!
"Rytr helps you save time when writing the content. It's like having a professional writer."
Rytr users report that Rytr is one of the best AI writing assistants they've used to fulfil their daily writing needs. They've found Rytr to be very effective and easy to set up and use. It has helped them produce better content than they could have written by themselves.
Rytr fans are very impressed with Rytr's ability to learn quickly and regard it as a top writing assistant and productivity tool that produces high-quality content that is professional and well written.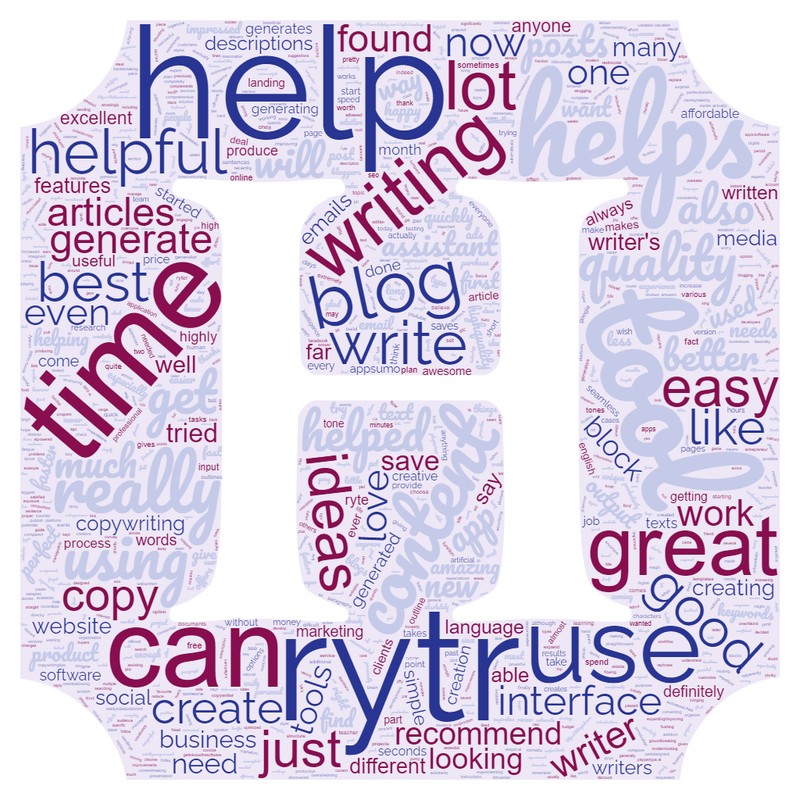 Could you do with a bit more writing help? 
Rytr users rave that Rytr is very helpful, quick and dynamic.
Rytr fans love its rephrase capability, ability to write AIDA statements (Attention-Interest-Desire-Action), various writing styles, and takes SEO aspects into account.
They find the questions and answers feature very helpful, stating: "THIS is where I think Rytr really stands out. Not only did it answer my questions well, it also backed up with solid arguments and clear logic."
Users say that Rytr quickly solves the problem of helping you find inspiration to write about topics you are not familiar with by using Rytr's artificial intelligence. 
Rytr is very helpful for saving time, getting more done in less time, generating ideas, writing scripts and captions in seconds, writing content better and faster, and automating the content production process.
10. Impressive Language Capability 🔗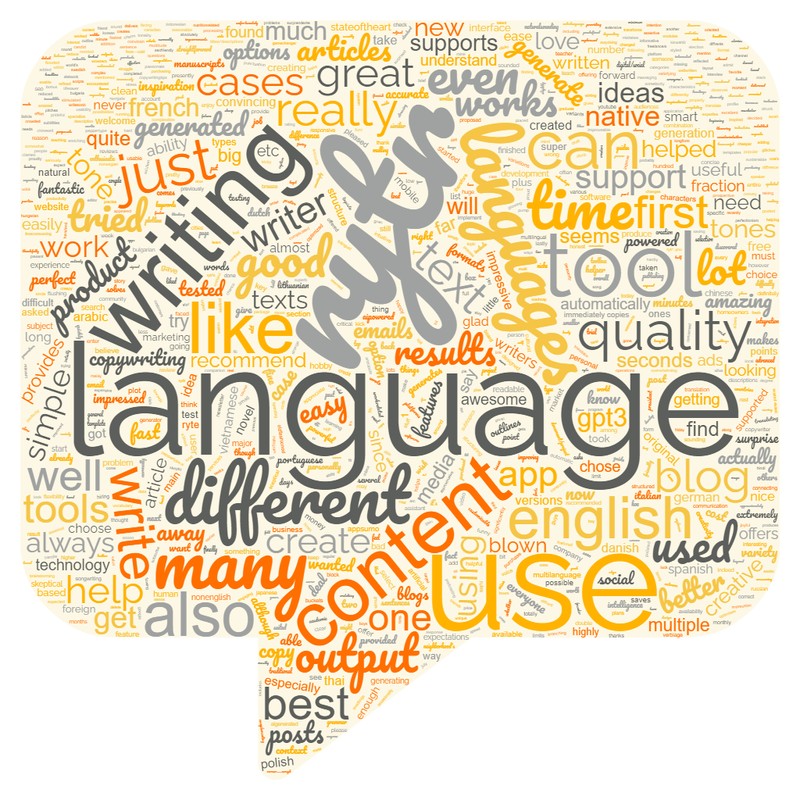 Rytr writes very well in 30+ languages, and this capability sure hasn't gone unnoticed by Rytr fans. It's a significant selling point. Rytr has opened its international multilingual arms worldwide, and the world loves it!
"The fact that the tool offers multiple languages is just a cherry on the top of the pie."
The Rytr tribe includes many fans where English is not their first language, and they consider Rytr the best multilingual AI copywriting tool.
Rytr users find that the language settings are very good and easy to use. They have also identified that other AI writing tools don't support the required languages, which was a key reason for selecting Rytr. 
The Rytr tribe recognise that Rytr is "powered by state-of-the-art language technology" and are also using it to their advantage to connect with many different audiences across the globe!
11. Solves Writer's Block 🔗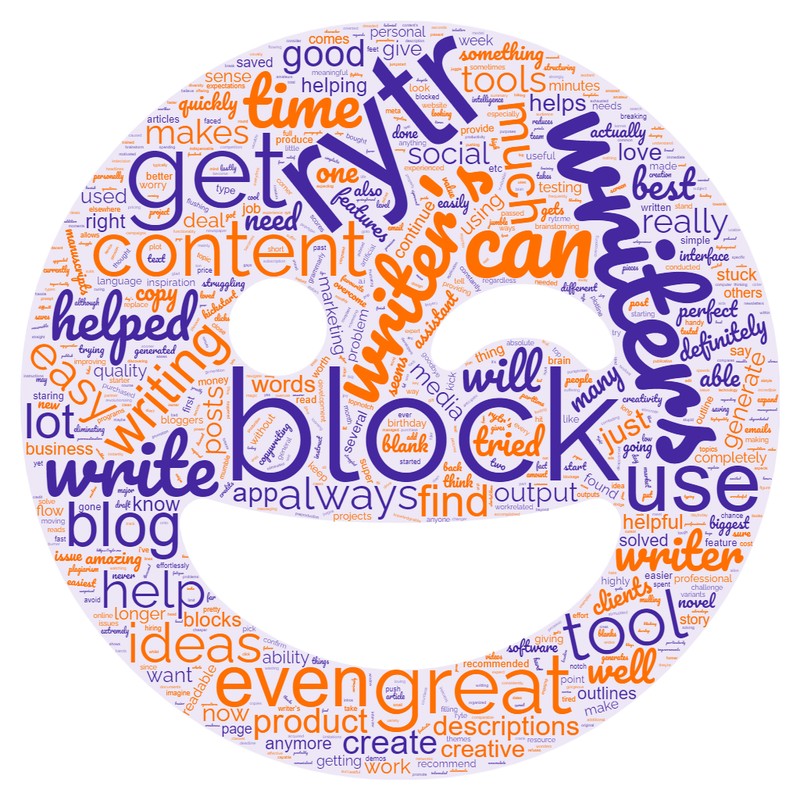 In the words of Rytr fans, "Say Goodbye to Blank Page Writer's Block"!
Rytr users openly admit that writer's block was one of their greatest struggles. 
They said that it doesn't matter if you're an amateur writer or a professional, young or old, or even quite knowledgeable about a topic; everyone suffers from writer's block. 
Since using Rytr, fans happily report that Rytr has ended their writer's block. 
"I was having a major issue with writer's block, and it helped me get back on my feet."
Some users also compared their experience with other AI writing tools to address their writer's block problem but found those tools didn't provide decent content.
Rytr fans have overwhelming reported that Rytr eliminates creative blocks.
12. Best Value for Money, Saves & Makes Money 🔗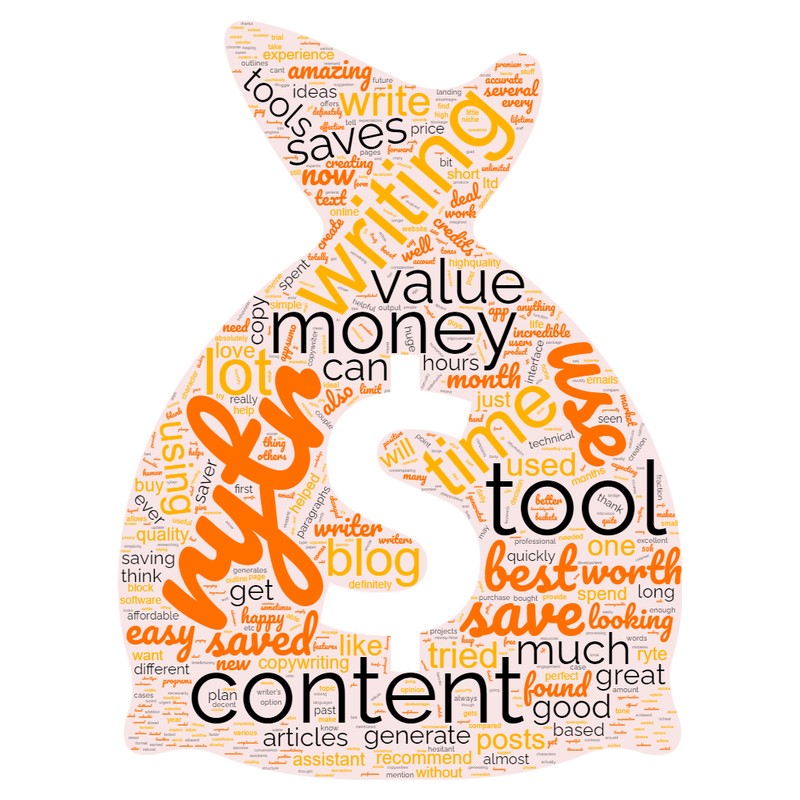 Rytr fans rave that Rytr is one of the best value for money AI writing tools compared to similar tools. They also remarked that it's a very small price to pay for the time you save.
"Best value for money for my business. Saves me and my staff a lot of time making content for my client's websites."
Rytr fans also state that Rytr is a fantastic tool that saves money because they don't have to save up for and pay a copywriter to create their articles and other daily writing needs. 
Rytr has proven to be so powerful that many Rytr users have created extra services and additional revenue streams as writers and content creators for their clients. Rytr makes a positive impact on your bottom line! 
Check out Rytr's affordable pricing. You'll be pleasantly surprised.
13. Fast Content Creation 🔗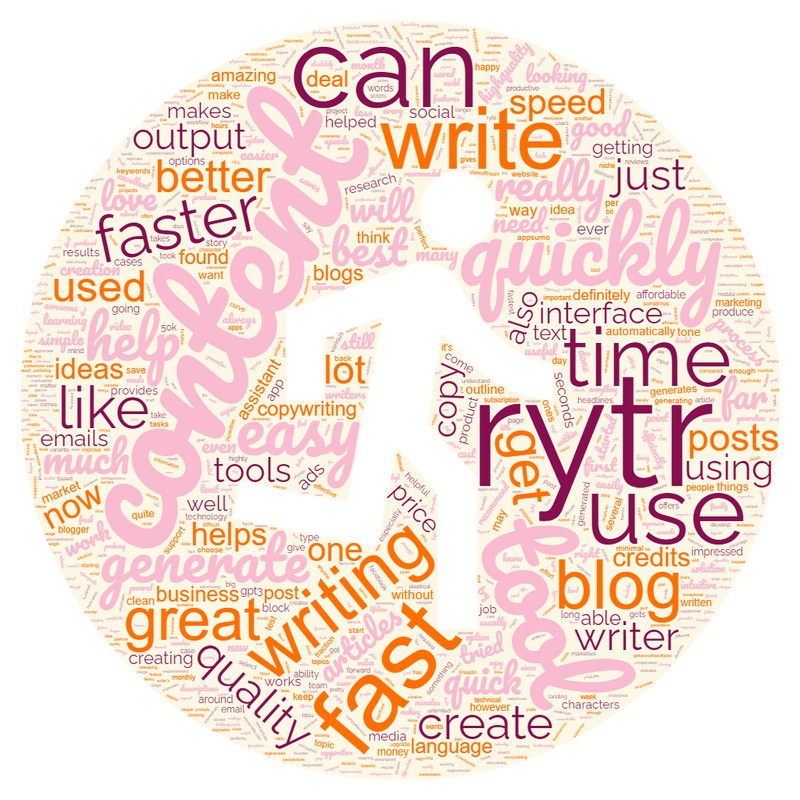 One of the reasons Rytr saves you time is the speed at which it generates content. Fans say that Rytr is fast, quick and efficient.
Rytr users explain that Rytr's content creation speed saves time, allowing them to concentrate on more important tasks.
"It makes content writing a child's play, easy, fast, FUN!"
Rytr makes it easy to write more quality content faster. It's easy to use, versatile and users experience improved content generation speed. Many users have reported they can quickly generate quality content in seconds.
Described by users as groundbreaking, Rytr helps content creators and copywriters not only excel in their work but complete their work faster. 
Highly Recommended & Conclusion 🔗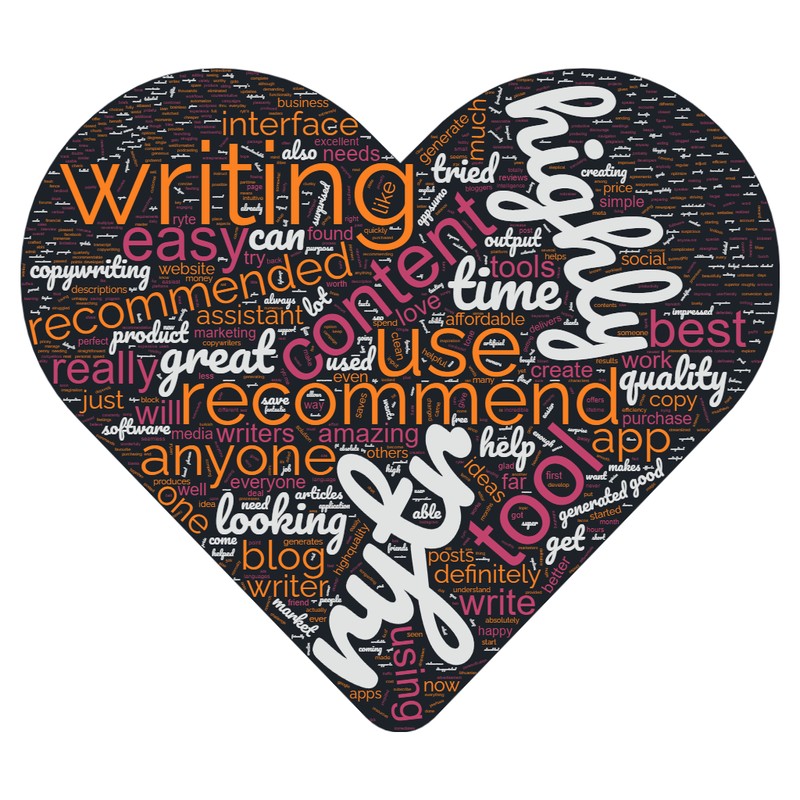 With all the excellent feedback provided, it's no surprise that the Rytr tribe highly recommend Rytr! Rytr fans are raving that they've been able to triple their output.
So that's a wrap. This article provides overwhelming evidence that Rytr is the best AI writing tool to save time, is easy and simple to use, especially for blogs, and generates high-quality content and ideas fast and in 30+ languages. It has a simple, clean, seamless and intuitive interface, is very helpful, solves writer's block, is the perfect writing assistant and provides the best value for money!
Check out Rytr's Resources page for resources, FAQs, and guides. Also, be sure to stay up to date via the What's New page because Rytr is rapidly continuously improving.
Well done, Rytr – you have truly delivered!
Author Bio: 🔗
This piece was contributed by one of our avid Rytrs, Dr. Sharyn Grant. 
Dr. Sharyn Grant is the Founder of FreelanceAce, is a freelancing expert, and has enjoyed a long successful freelancing career. Sharyn writes about the best strategies, tools, software, courses, and books to help her readers start and grow their freelance businesses.